Jax is 4 years old!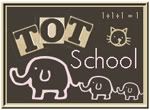 This last week was about the letter Qq.  And our theme was Easter!  I was so glad that Qq fell on Holy Week so I didn't have to try and find a Qq theme!
We started out with Easter patterns from Our Little Monkeys.
We are now on
YCR #5
so he looked for his sight words in the sentences.  We then cut out his sentences into strips for more cutting practice!
Coloring his bible verse from RRSP.
And oh, we played some Angry Birds.
At this time, I would like to thank Target for making an EXCLUSIVE
Easter Angry Birds game
.  "It has Easter eggs that crack open and pigs with bunny ears!  Oh, and there is the WHITE bird!"  This was how Jax convinced me that we could not leave Target without this game.  Sigh.
Taping his Bible verse from RRSP.
He was having some tape issues and truly enjoying it!
Practice writing the letter Qq from RRSP.
Coloring a bible verse craft from RRSP.
Easter Number matching puzzle from
Our Little Monkeys
.
He is officially done with the RRSP curriculum and that's a good thing.  It was becoming easy for him and he is ready for something new.  I will now be working with him with theme units and using RRSK as a curriculum guide.  Some of the stuff in RRSK is a bit too hard for him, but I am still going to use it and know that he will "get" it eventually.  Nothing wrong with exposing him to it!